Over The Wall We Go ~ The DropCapCopy First Year In Review
Christmas. The time of year when everyone gets all festive and dewy-eyed about the year gone by. Not one to disappoint, I figured now would be a good time to put together a sort of DropCapCopy 'Review Of The Year'.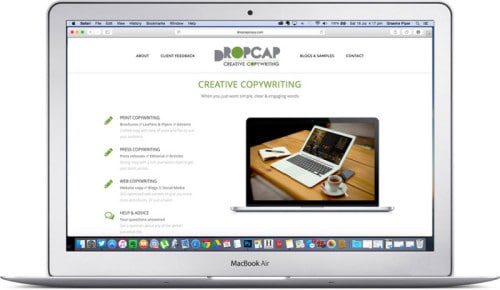 First steps
It's been a rather excellent first year, I have to say. The first big achievement was getting the dropcapcopy.com website up and running. In today's marketplace, the first thing anyone wants to see is a website, so it was a bit of a priority getting it done. Populating it with content was the next challenge.
Going live on December 22nd 2014, my new WordPress world arrived and I was up and running. It's now been a full year, to the day, of being 'out there' in the ether and I've gathered over 8,000 hits in the process.
Of course, it didn't start out like that. No one knows about one new website
among the 822,000 new ones that appear every day, so I needed to spread the word.
Armed with social media accounts, business cards and leaflets, it was time to get out there.
Getting out of your comfort zone
Networking events can strike fear into the hearts of many. Never one to venture too far from my comfort zone, I attended a few events and found they do work. Whether you're just starting out or not, they can be invaluable in building relationships and sowing the seeds.
Over the course of the year, I've also had some great interaction with fellow copywriters, clients and colleagues on Twitter. Getting involved with some local #hashtag hours has been a great way to spread the word and get the DropCapCopy brand out there in big, wide world.
One networking shindig I did miss out on was the Professional Copywriters' Network annual conference in London and you can read all about that one on my 'Timing Is Everything' blog.
I also contacted various agencies and started doing (and still do) outsourced work for some of them. The (slight) drawback is, I can't present it as my own – instead, it comes in under the agency umbrella. Non-disclosure agreements are a necessity sometimes.
Yet, it's fantastic work to do – varied, interesting and covering copious subjects. It sharpens me as a writer too, forcing me to be better and not become complacent. It also keeps everything interesting, never knowing what you're going to be asked to write about next.
I've written pieces from blogs on dating, workplace productivity and greetings cards, to web pages for builders, windows and kitchens, plus PR and sales emails too. Each one has been as individual as the next to write. And you learn so much about other areas too – research is a wonderful thing.
I've also been able to help clients by using my 15+ years of knowledge in the print, design and marketing business too. That puts me in a good position to offer even more than 'just' writing for clients – being able to give them help, advice and solutions to help them get the most out of their content.
Looking ahead
So, one year in and I'm actually doing far more than I dreamt I would be a year ago. I have ideas in the pipeline for 2016 and I'm hoping to build on the pretty solid foundation I've managed to lay down.
Right now, I'm sorting out some loose ends before the festivities begin in a few days time. I have no doubts I'll be checking my email, researching and writing all over the holidays, but I'm looking forward to spending time with all the friends and family that have given me so much support over the last year – you know who you are…
And in case you didn't know them already, below are links to all my social media pages. I'd be tremendously happy if you paid a visit and said hello.
So, it just leaves me to say thank you for your continued business over 2015 and I look forward to working with you all again throughout 2016. Until then, have a very…
Happy Christmas and prosperous New Year!
DropCapCopy on: Twitter ~ Facebook ~ Instagram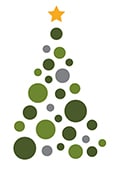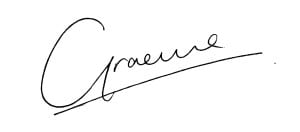 Regular readers know I like to shoehorn a Bowie reference into my posts every now and again – can you spot it on this post??
Published by Graeme on 22 December 2015